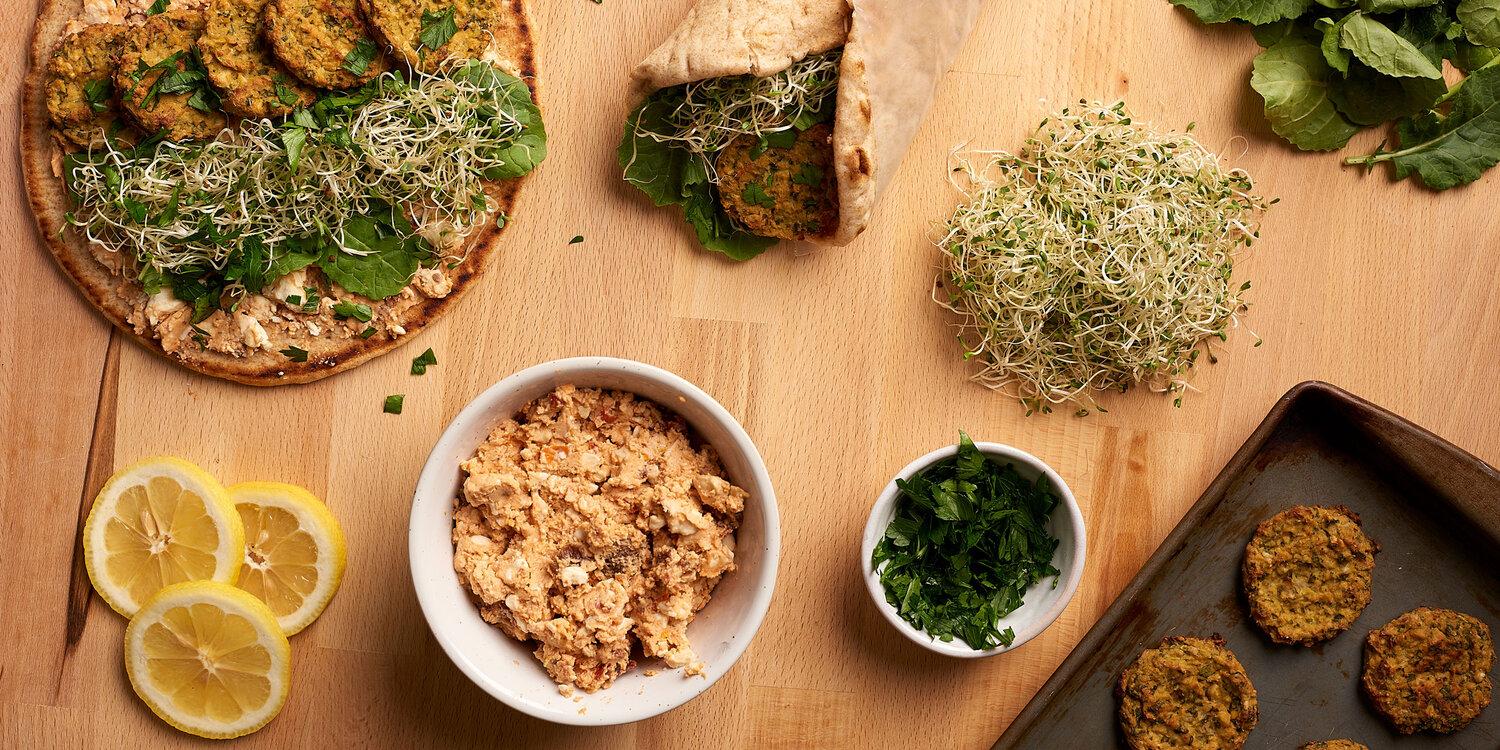 Ingredients
Falafel
1 cup fresh parsley leaves
1 (15-ounce) can chickpeas, drained, rinsed
4 medium garlic cloves, peeled
1 teaspoon salt
1 tablespoon ground cumin
1 teaspoon pepper
1 teaspoon ground red pepper (cayenne)
1 tablespoon lemon juice
¼ cup all-purpose flour
Spread
½ cup (2 ounces) crumbled feta cheese
¼ cup Garelick Farms heavy whipping cream
2 tablespoons sun-dried tomatoes, coarsely chopped
4 (6-inch) pita breads
2 cups mixed greens (lettuce, spinach, kale, alfalfa sprouts, etc.)
How to
To make the falafel, heat oven to 400°F. Line 15×10-inch baking pan with parchment paper; set aside.
Place all falafel ingredients except flour in food processor. Process until forms fine meal. Scrape down sides; add flour. Pulse until mixture starts to lump together. Divide mixture into 16 portions; form each portion into ball. Gently flatten balls between palms of hands; place on prepared baking pan. Bake for 15 minutes; flip. Continue baking for 10 minutes.
Meanwhile, make spread. In small mixer bowl combine feta, whipping cream and sun-dried tomatoes. Beat, scraping bowl occasionally, until well mixed.
To make each wrap, spread about 2 tablespoons feta spread on top of one pita. Place 4 falafel patties in row in center of pita; top with ½ cup mixed greens. Wrap by folding pita over falafel; serve immediately.
Recipe and image provided by Half & Half magazine.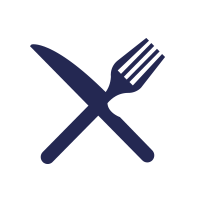 Other Recipes You Might Like