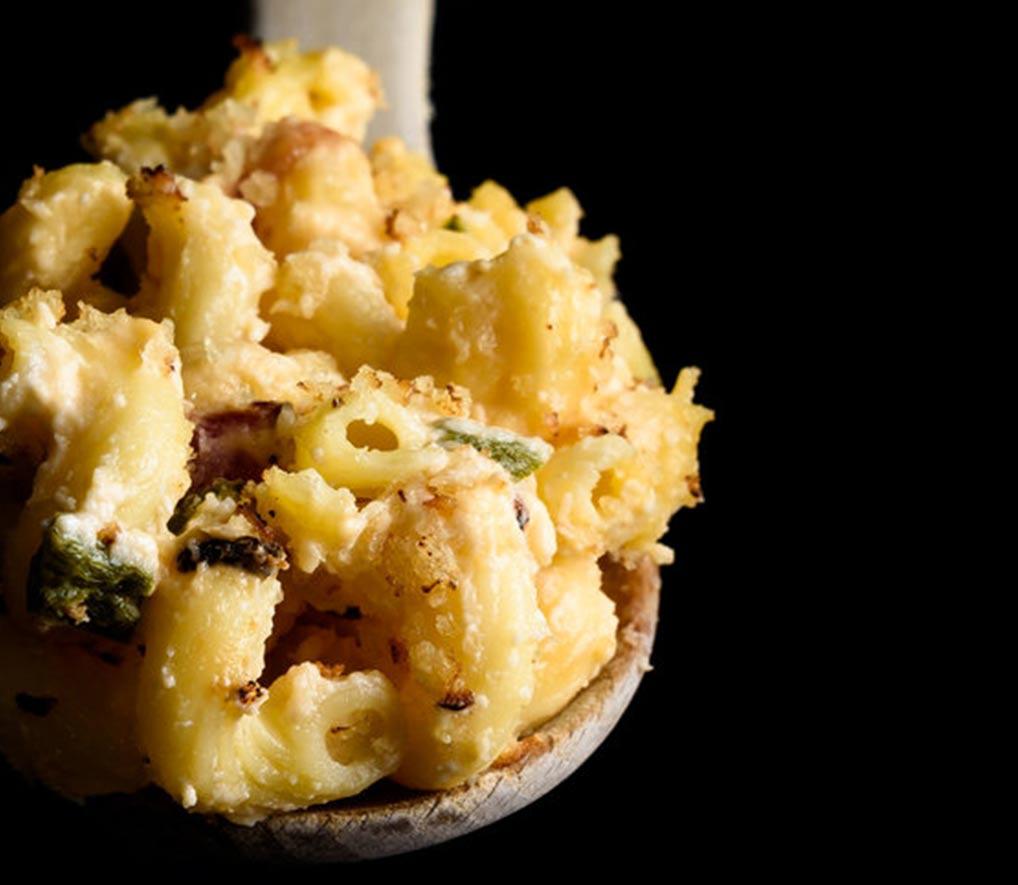 Ingredients
2 green bell peppers
3 jalapeño peppers
8 ounces bacon, diced
8 ounces (about 2 cups) uncooked dried corkscrew pasta
4 tablespoons butter, divided
3 tablespoons all-purpose flour
2 ½ cups Garelick Farms milk
4 ounces cream cheese, cubed
Salt and pepper, to taste
1 ½ cups sharp cheddar cheese, shredded
½ cup panko breadcrumbs
How to
Heat broiler to 500°F. Line baking sheet with aluminum foil; place green peppers and jalapeño peppers on prepared pan. Broil, turning peppers every 2 to 3 minutes, until charred on all sides (10 to 20 minutes). Remove peppers from oven and place in food safe freezer bag; seal and set aside to steam.
Reduce oven to 350°F. Butter sides and bottom of 2 to 3-quart cast-iron pan; set aside.
In another 12-inch skillet cook bacon on medium heat, stirring occasionally, until crispy (5 to 6 minutes). Remove bacon to paper towel line plate. Dispose of bacon grease.
Cook pasta according to package directions for 1 minute less than directions state. Drain; return to pot.
Meanwhile, in same 12-inch skillet melt 3 tablespoons butter; whisk in flour until all butter is absorbed. Slowly whisk in milk. Continue cooking, stirring constantly, until smooth and bubbly. Stir in cream cheese until melted. Stir in Cheddar cheese until smooth and creamy. Season with salt and pepper to taste. Pour overed cooked pasta.
Remove peppers from bag. Remove skins, top and seeds. Dice roasted peppers; stir into pasta. Stir in bacon until well combined. Pour into prepared cast-iron pan.
Melt remining 1 tablespoon butter and mix into breadcrumbs; sprinkle on top of pasta.
Bake for 10 to 12 minutes or until pasta is bubbly and top is browned.
Recipe and image provided by Half & Half magazine.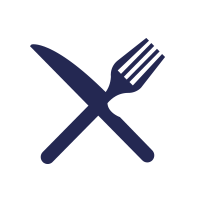 Other Recipes You Might Like