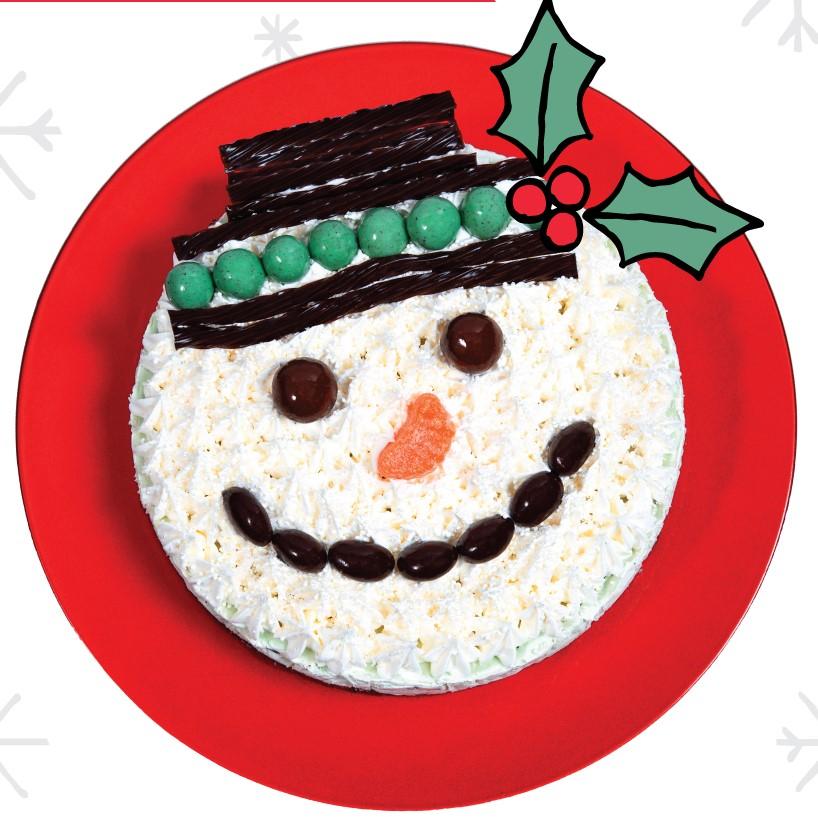 Mint Chip Snowman Dessert
Ingredients
1 (16-ounce) package refrigerated chocolate fudge brownie dough
1 ½ quarts mint chocolate chip ice cream, slightly softened
1 cup Garelick Farms heavy whipping cream
2 tablespoons sugar
½ teaspoon vanilla
White decorator sprinkles or sparkling sugar, for face
8 chocolate licorice twists, for hat
8 green mint malted milk balls, for hat
2 chocolate malted milk balls, for eyes
7 chocolate covered almonds, for mouth
1 orange gum drop slice, for nose
How to
Heat oven to 350°F. Line 9-inch round cake pan with aluminum foil allowing foil to go over sides of pan. Place brownie dough rounds on bottom of prepared pan; press to evenly fill entire bottom of pan. Bake for 22 to 24 minutes or until toothpick inserted into center comes out clean; cool completely (about 1 hour).
Spread slightly softened ice cream evenly on cooled brownie in pan. Cover with food safe plastic wrap; press down onto ice cream. Freeze at least 2 hours or until ice cream is firm.
To decorate snowman, in large mixer bowl beat whipping cream at medium high speed until soft peaks form. Add sugar and vanilla; continue beating until stiff peaks form. Using aluminum foil, lift brownie and ice cream round from pan. Remove aluminum foil; place on serving plate. Pipe or frost ice cream with whipped cream; sprinkle with white decorator sprinkles or sparkling sugar. Decorate snowman with candies to create hat and face. Slice and serve; store covered in freezer.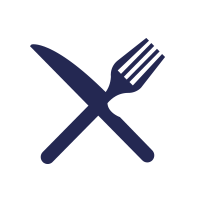 Other Recipes You Might Like