Ingredients
1 (9-inch) unbaked pie shell
3 cups (about 1 pound) 1/2-inch pieces fresh rhubarb
1 ¼ cups sugar
1 cup Garelick Farms heavy whipping cream
3 eggs, slightly beaten
3 tablespoons all-purpose flour
½ teaspoon salt
How to
Heat oven to 400°F.
Place rhubarb pieces in unbaked pie shell; set aside.
In medium bowl whisk together all remaining ingredients until smooth; pour over rhubarb. Bake for 10 minutes. Reduce oven to 350°F; bake for 40 to 55 minutes or until custard is mostly set (center may be a little jiggly, but will set as cools). If crust is browning too quickly, gently wrap edges of crust with aluminum foil. Cool completely; refrigerate at least 2 hours.
Tip: If using frozen rhubarb pat dry with paper towels; toss rhubarb with 1 tablespoon flour.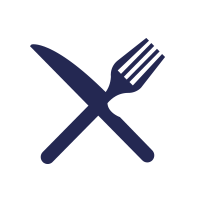 Other Recipes You Might Like