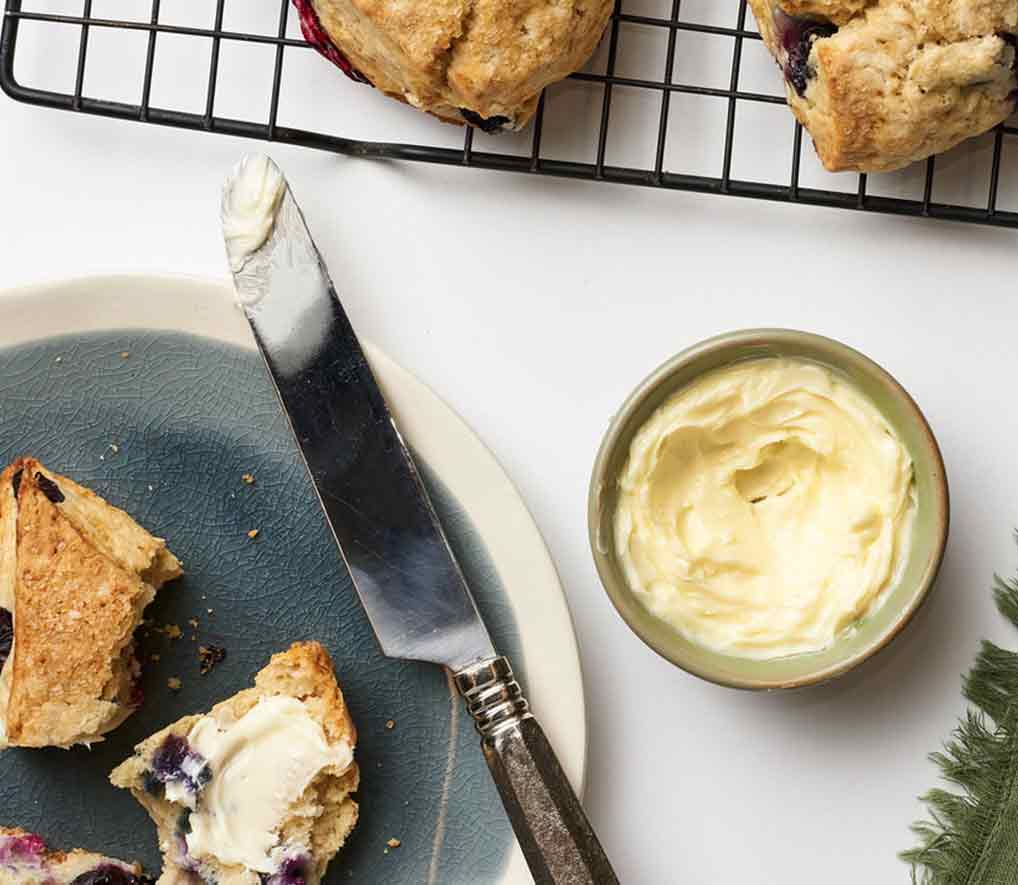 Ingredients
2 cups all-purpose flour
¼ cup raw sugar
2 teaspoon baking powder
1 teaspoon salt
½ cup unsalted butter, cut into small pieces, very cold
¼ teaspoon vanilla bean paste
½ cup Garelick Farms heavy whipping cream
1 cup fresh blueberries
Heavy whipping cream
Raw sugar
How to
Combine flour, sugar, baking powder and salt in food processor; pulse to mix. Add cold butter and vanilla paste; pulse until fine meal forms. Drizzle in whipping cream; pulse until a loose, crumbly texture forms.
Place dough on lightly floured surface; gently fold in blueberries. Divide dough in half; form each half into 8-inch circle (about 1 ½-inch thick). Wrap in food safe plastic wrap; freeze for 15 minutes.
Heat oven to 400°F. Line 2 cookie sheets with parchment paper; set aside.
Unwrap dough; place rounds on lightly floured surface. Cut each round into 6 wedges; place wedges 2-inches apart on prepared cookie sheets. Brush with whipping cream and sprinkle with raw sugar. Bake for 13 to 15 minutes or until golden brown. Let cool 2 minutes; remove from pan.
Recipe and image provided by Half & Half magazine.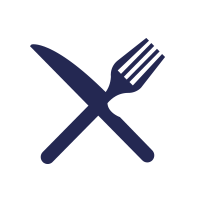 Other Recipes You Might Like