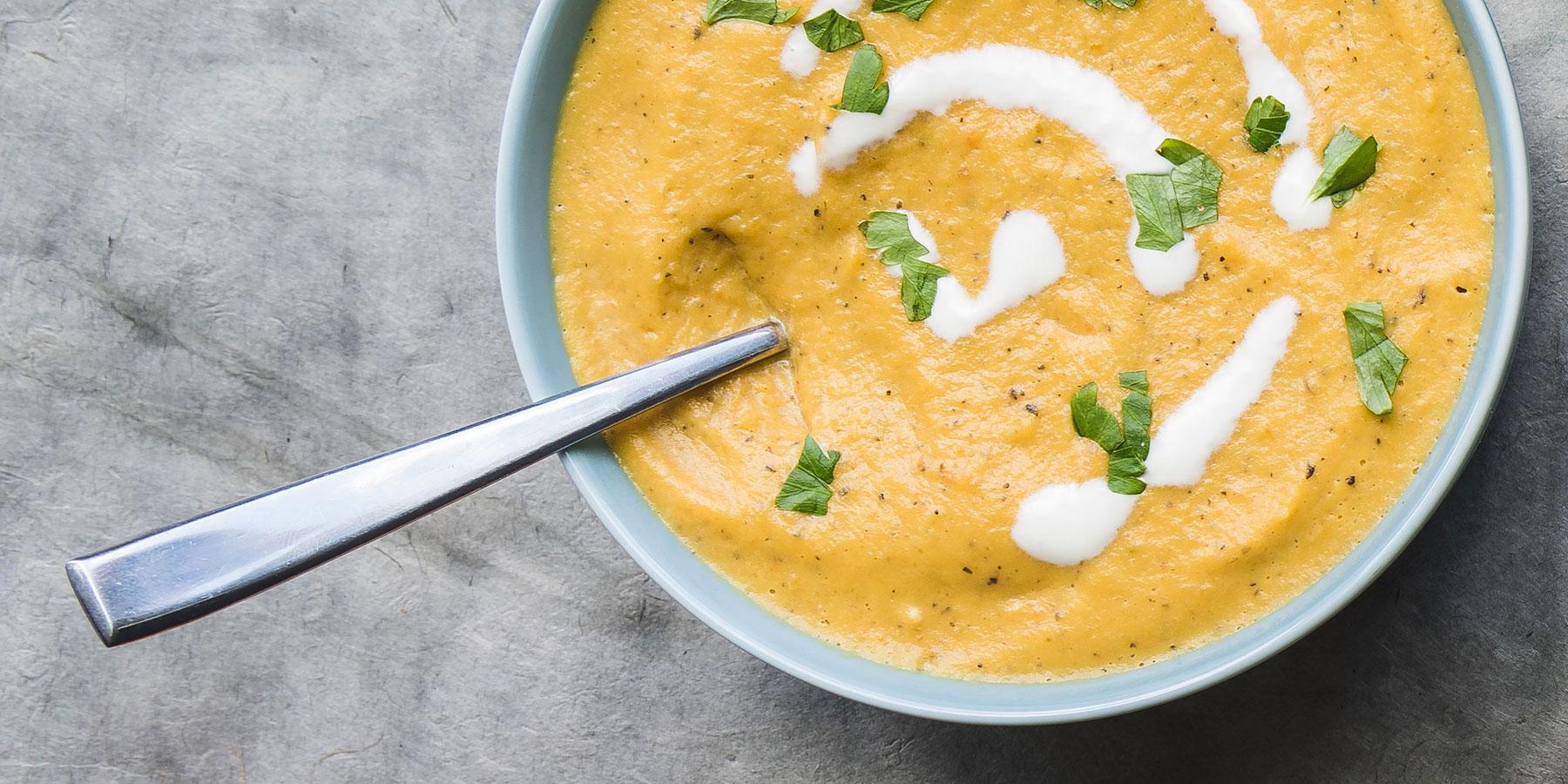 Ingredients
2 large carrots, chopped
1 medium butternut squash, peeled, seeded, chopped
1 stalk celery, chopped
1 large yellow onion, chopped
4 garlic cloves, peeled, smashed
2 teaspoons dried Italian seasoning
Salt and pepper, to taste
2 tablespoons olive oil
2 (32-ounce) cartons low-sodium chicken broth
1 cup Garelick Farms heavy whipping cream
Fresh basil leaves, coarsely chopped, if desired
How to
Heat oven to 400°F. Line 2 (15×10-inch) baking pans with parchment paper; set aside.
In large bowl toss together carrots, squash, celery, onion, garlic, Italian seasoning, salt, pepper and olive oil. Divide vegetable mixture between prepared pans. Bake, turning once, for 45 minutes or until roasted and fork tender. Let cool 15 minutes.
Combine 1/3 roasted vegetables and 1 1/3 cups chicken broth in blender; blend until mixture is smooth. Add 1/4 cup whipping cream; pulse to blend. Pour into 2 ½-quart saucepan. Repeat 2 more times. Cook over low heat, stirring often, until heated through.
To serve, ladle into bowls and drizzle with remaining whipping cream. Sprinkle with chopped basil, if desired.
Recipe and image provided by Half & Half magazine.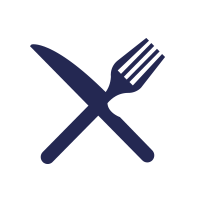 Other Recipes You Might Like