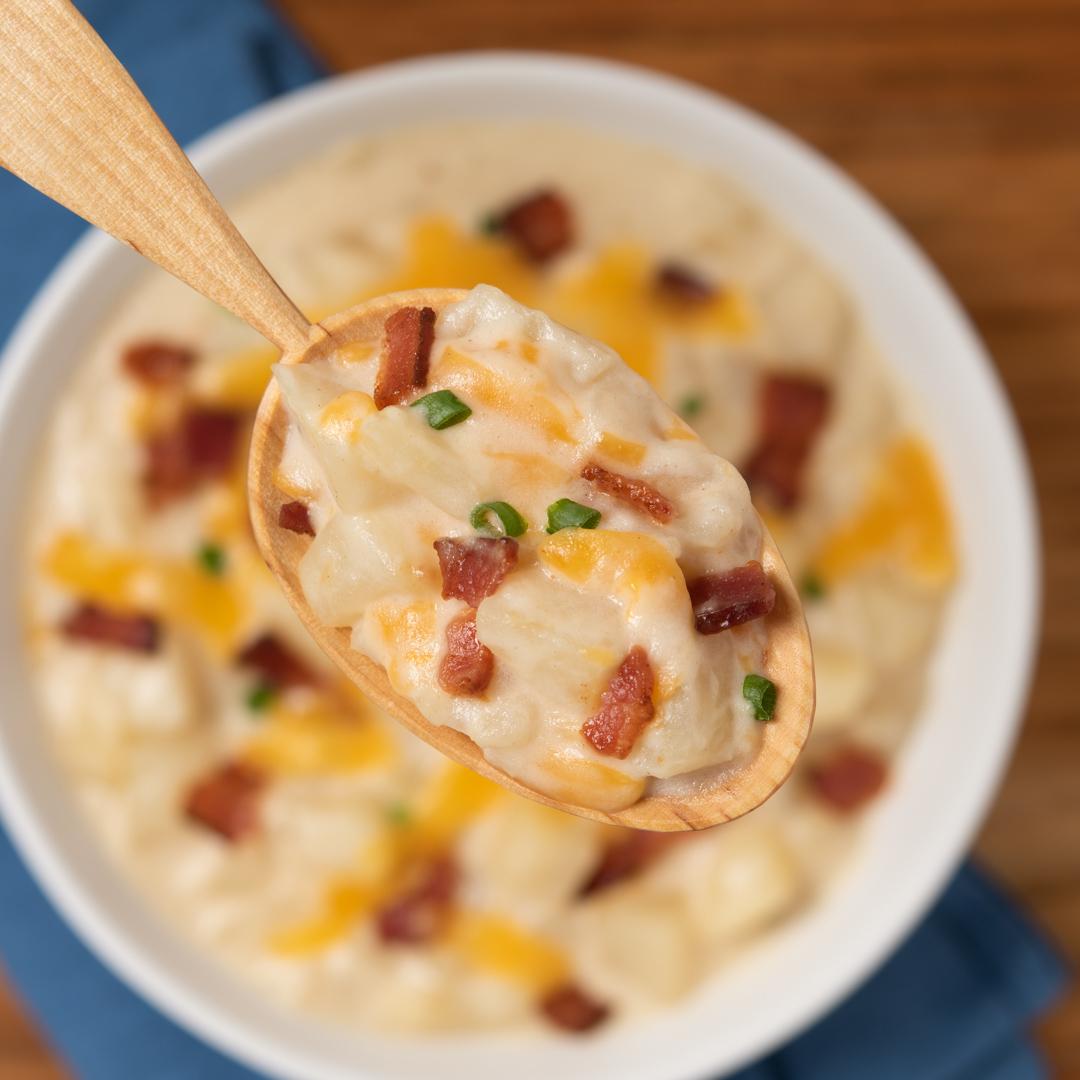 Ingredients
6 slices bacon, cut into ½ -inch pieces
1 (3 ½ cups) head broccoli, stalks separated and chopped, florets separated into 1 to 2-inch pieces
3 carrots, chopped
3 stalks celery, chopped
1 small onion, chopped
6 medium russet potatoes, chopped
1 tablespoon butter
1 (32-ounce) carton chicken broth
Salt and pepper, to taste
1 ½ cups Garelick Farms milk
½ cup Garelick Farms heavy whipping cream
8 ounces (2 cups) cheddar cheese, shredded
1 cup sour cream
How to
In 8-quart pot cook bacon over medium high heat until brown and crispy (6 to 8 minutes). Place bacon on paper towel lined plate; set aside.
Drain off and discard all but about 2 tablespoons bacon drippings. Add chopped broccoli stalks, carrots, celery and onion to reserved bacon drippings. Cook over medium high heat, stirring often, 5 minutes. Add broccoli florets, potatoes and butter. Continue cooking, gently stirring occasionally, 4 minutes. Add chicken broth. Season with salt and pepper to taste. Continue cooking until mixture comes to a boil; reduce heat to low and simmer until potatoes are tender (15 to 20 minutes).
Remove 2/3 of soup to large bowl; puree using submersion blender. Add pureed mixture back to pot; pour in milk, cream and ½ Cheddar cheese. Cook over medium high heat, stirring constantly, until cheese is melted (1 to 2 minutes).
Serve immediately garnished with sour cream, remaining Cheddar cheese and bacon.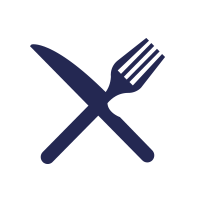 Other Recipes You Might Like